Costume Winners
As always, there was a huge turn out of students and faculty dressed-up for Halloween!
The morning costume parade began at approximately 8:30. Winners from each category (K-2, 3-5, and 6-8) were awarded first, second, and third based on three styles of costumes: Most Creative, Scariest, and Original.
More photos of students, staff and parents dressed up for Halloween located in the slideshow on the home page.
K-2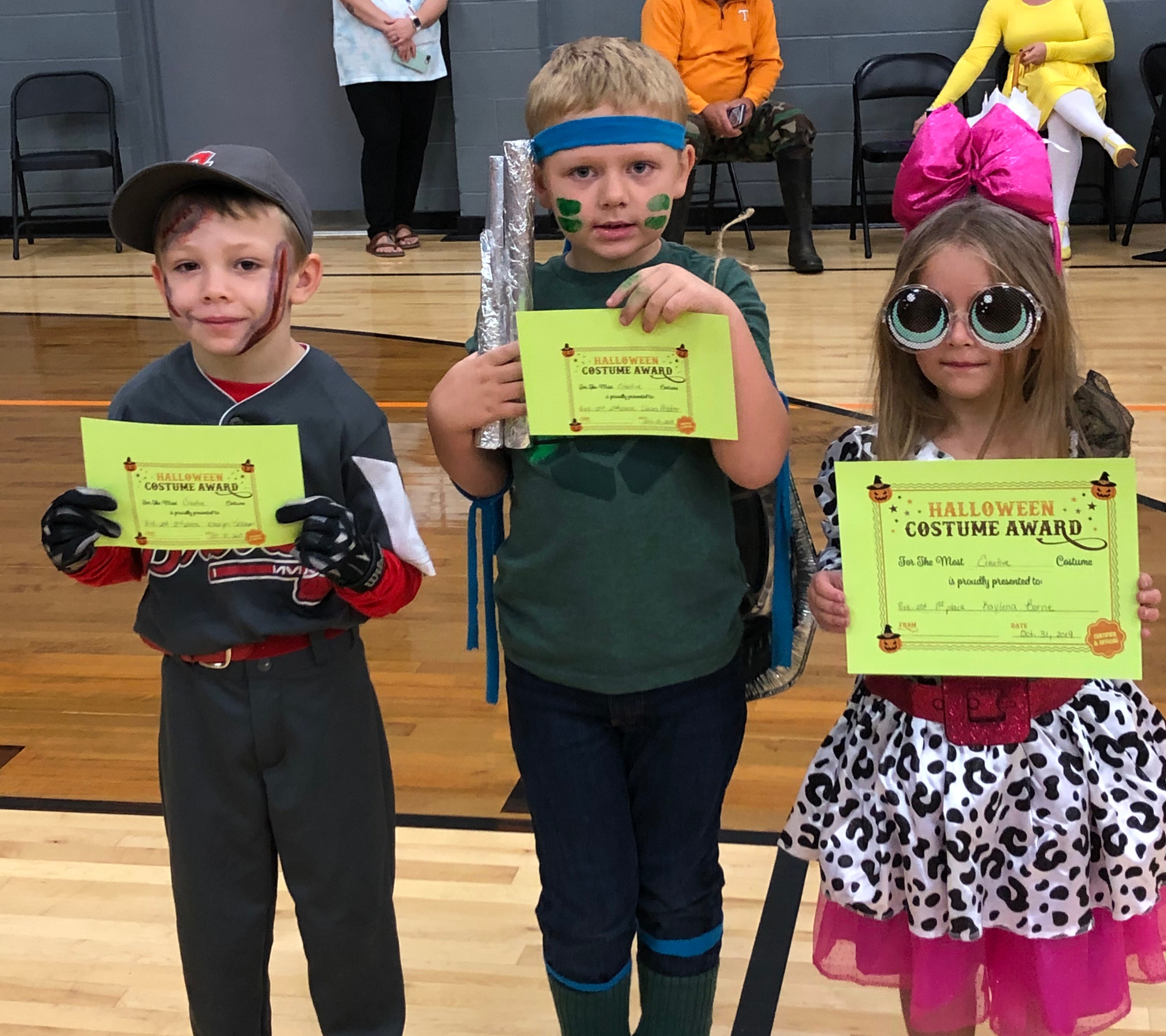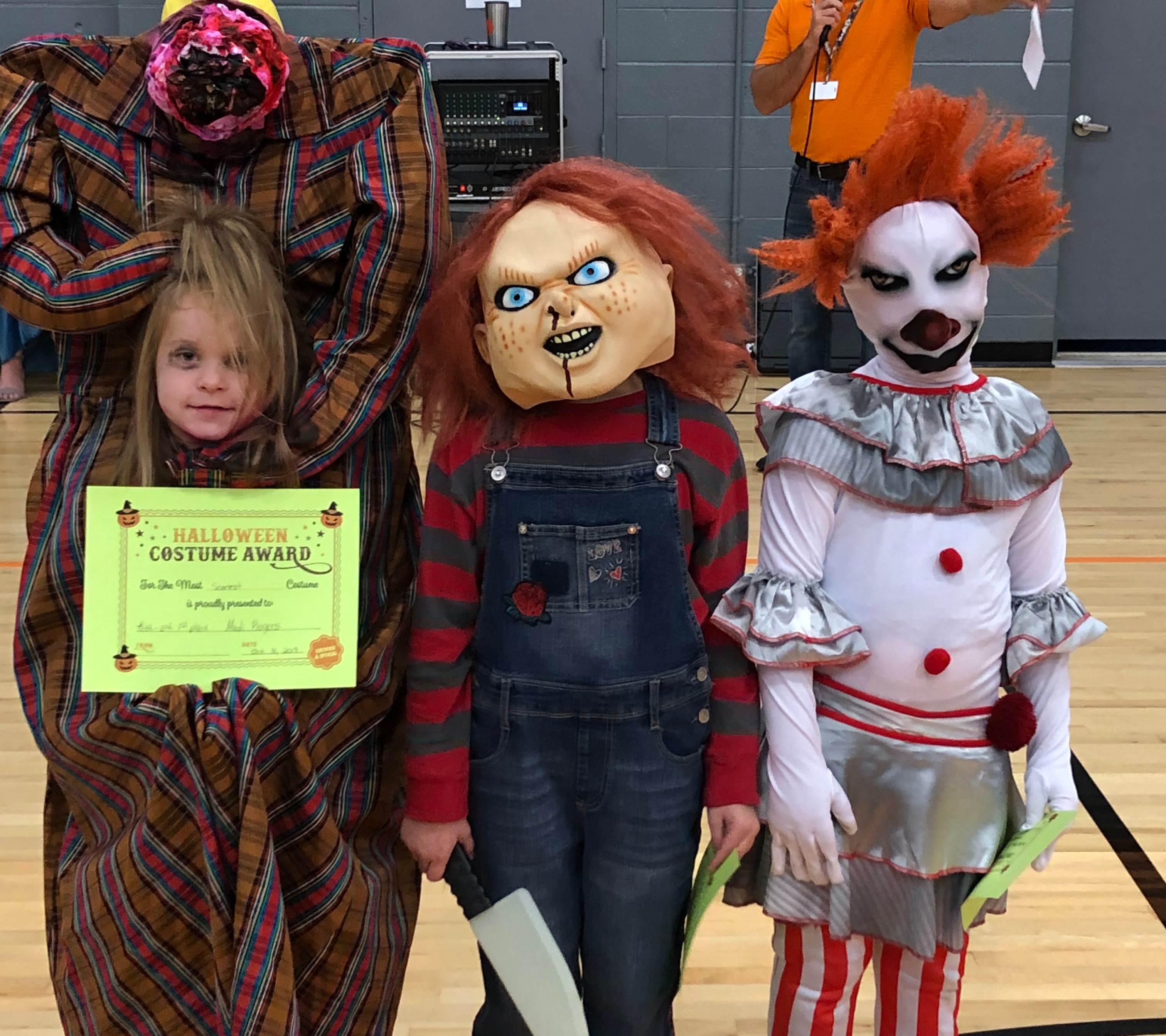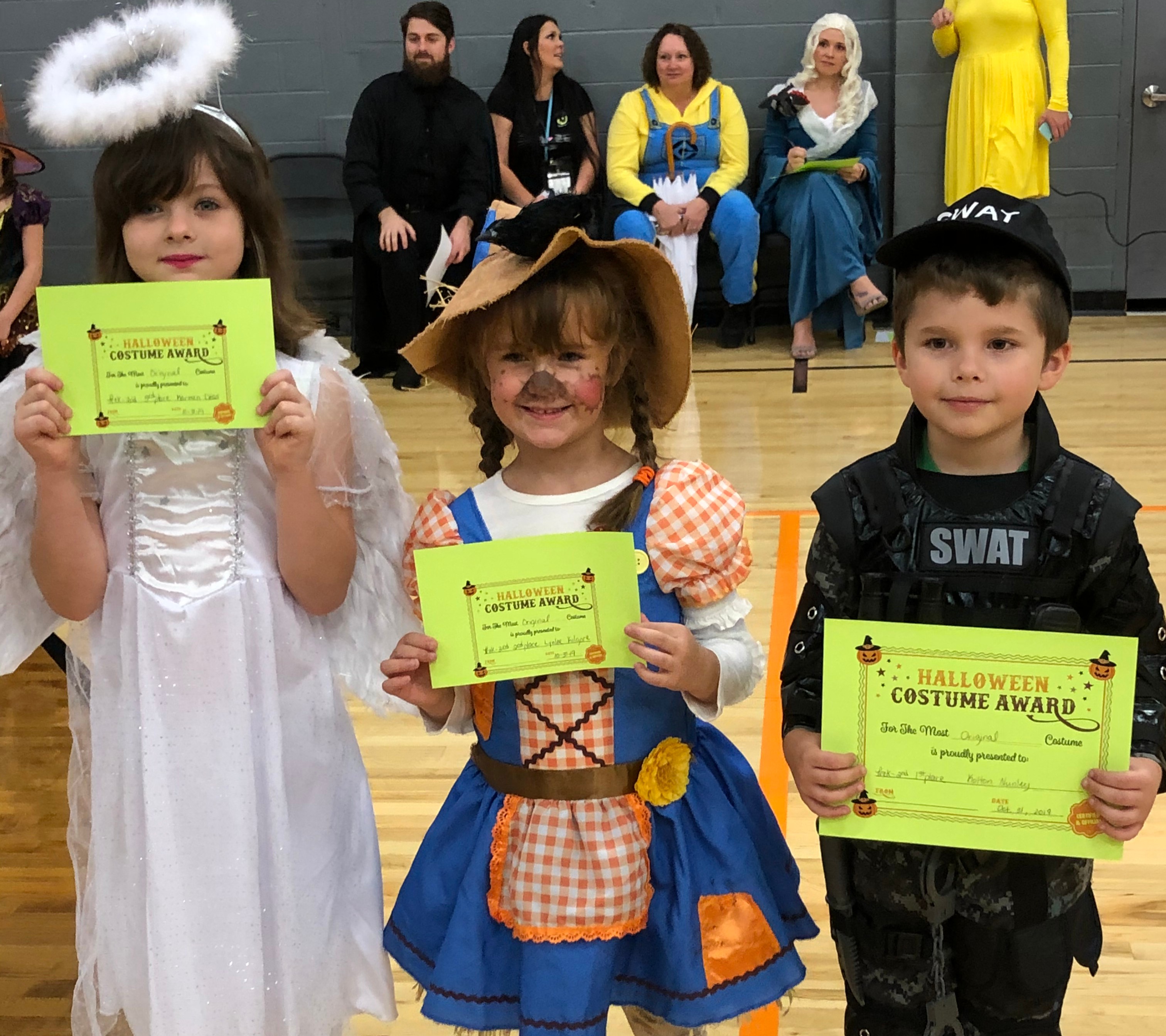 Most Creative Scariest Most Original
3-5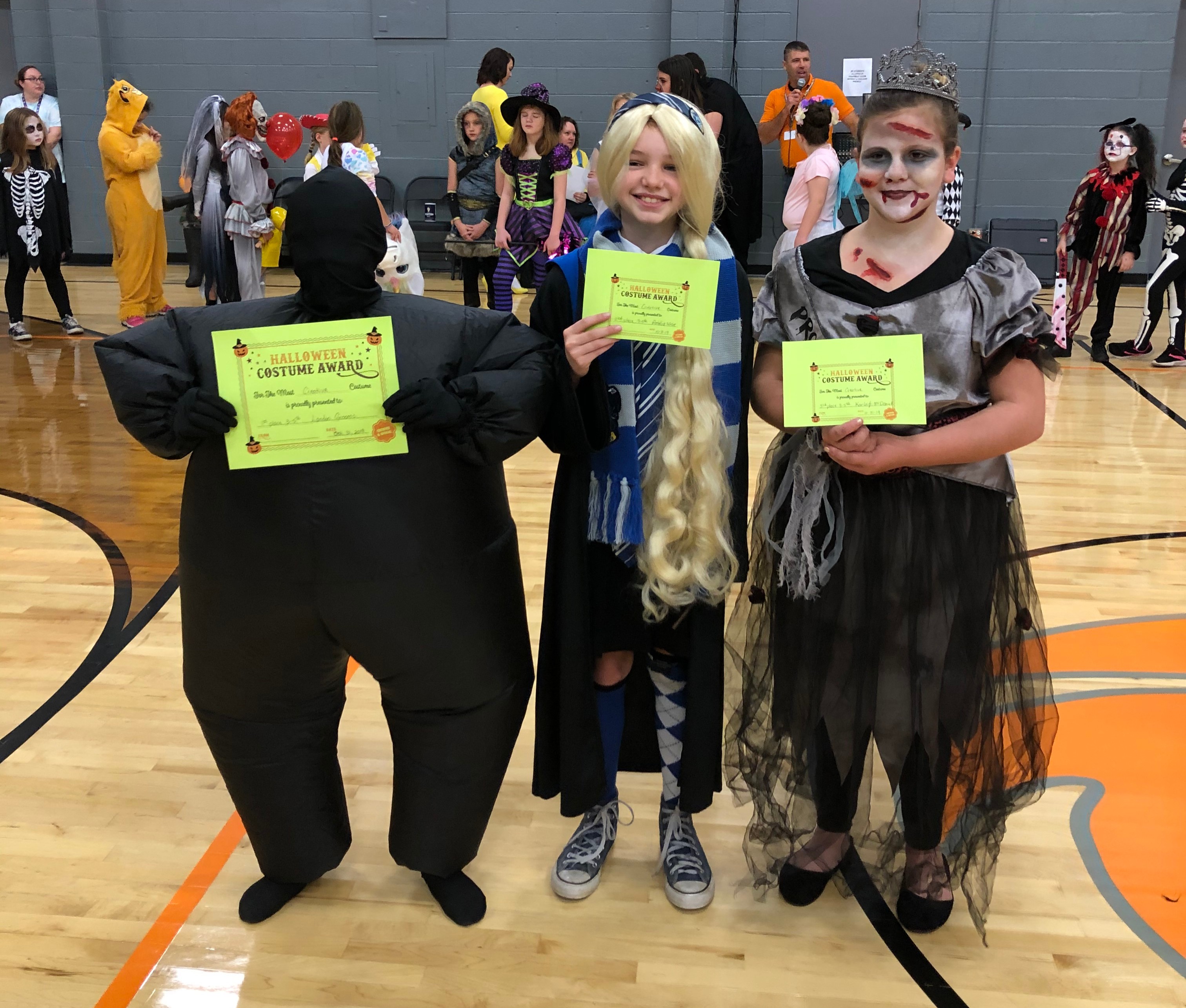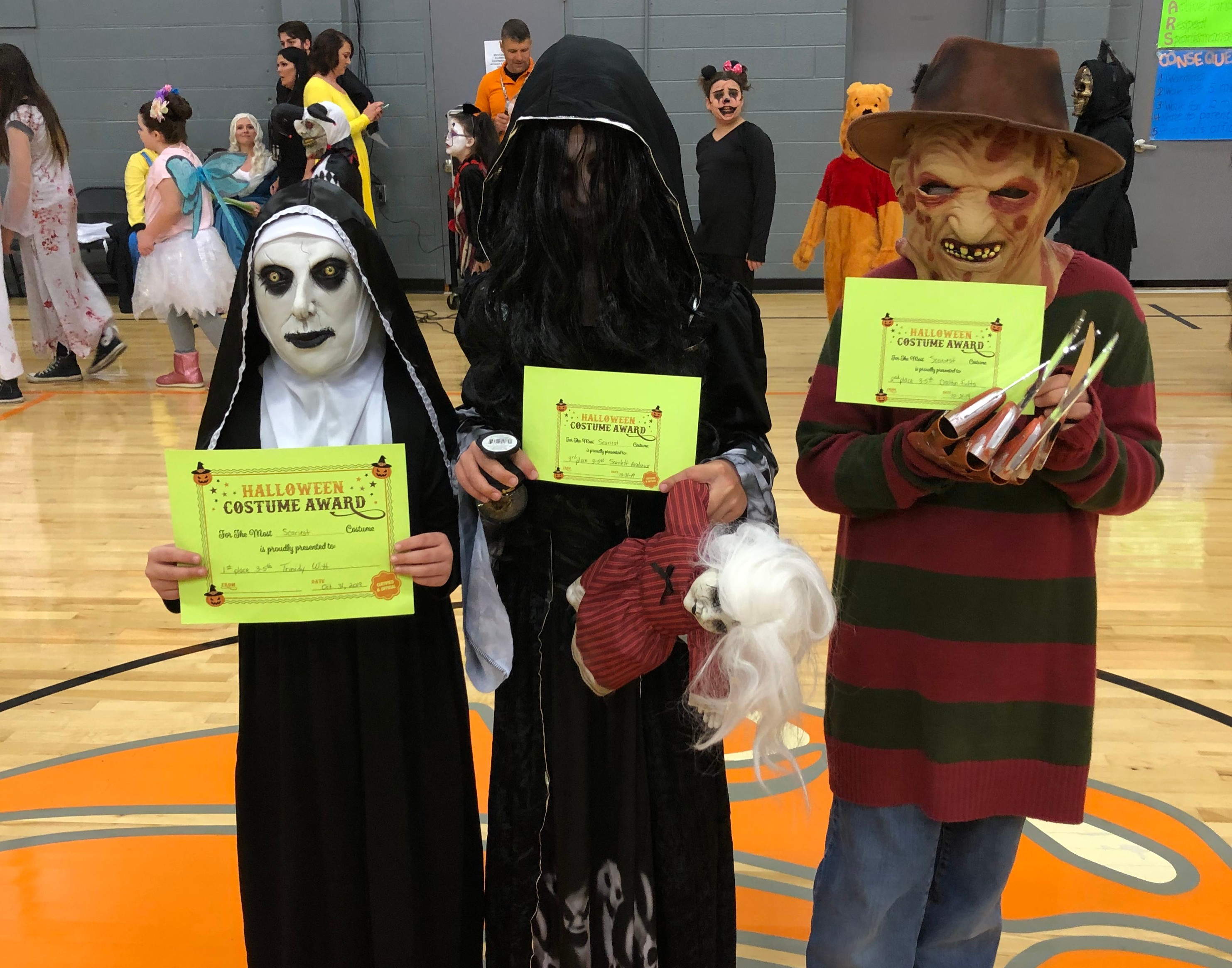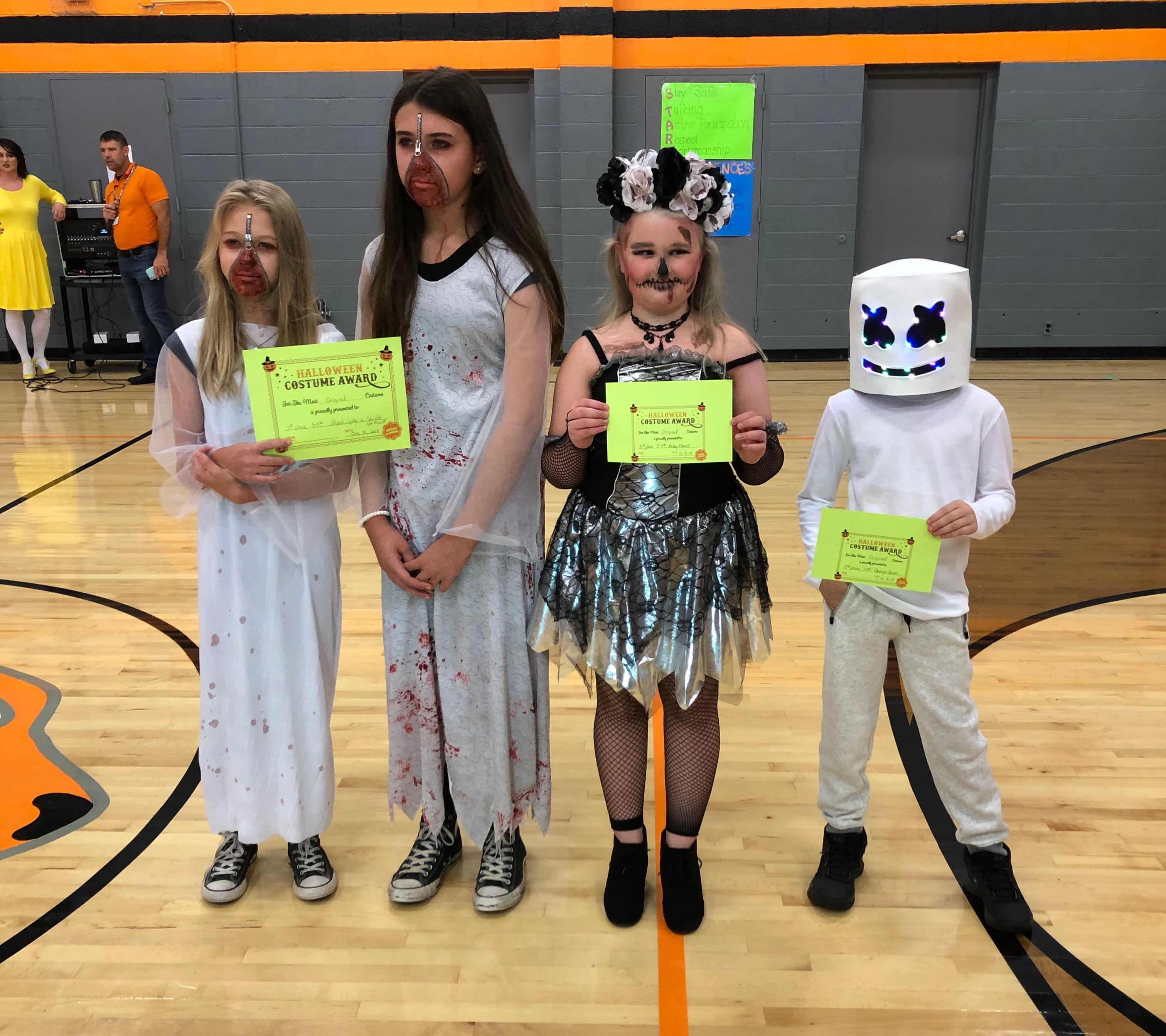 Most Creative Scariest Most Original
6-8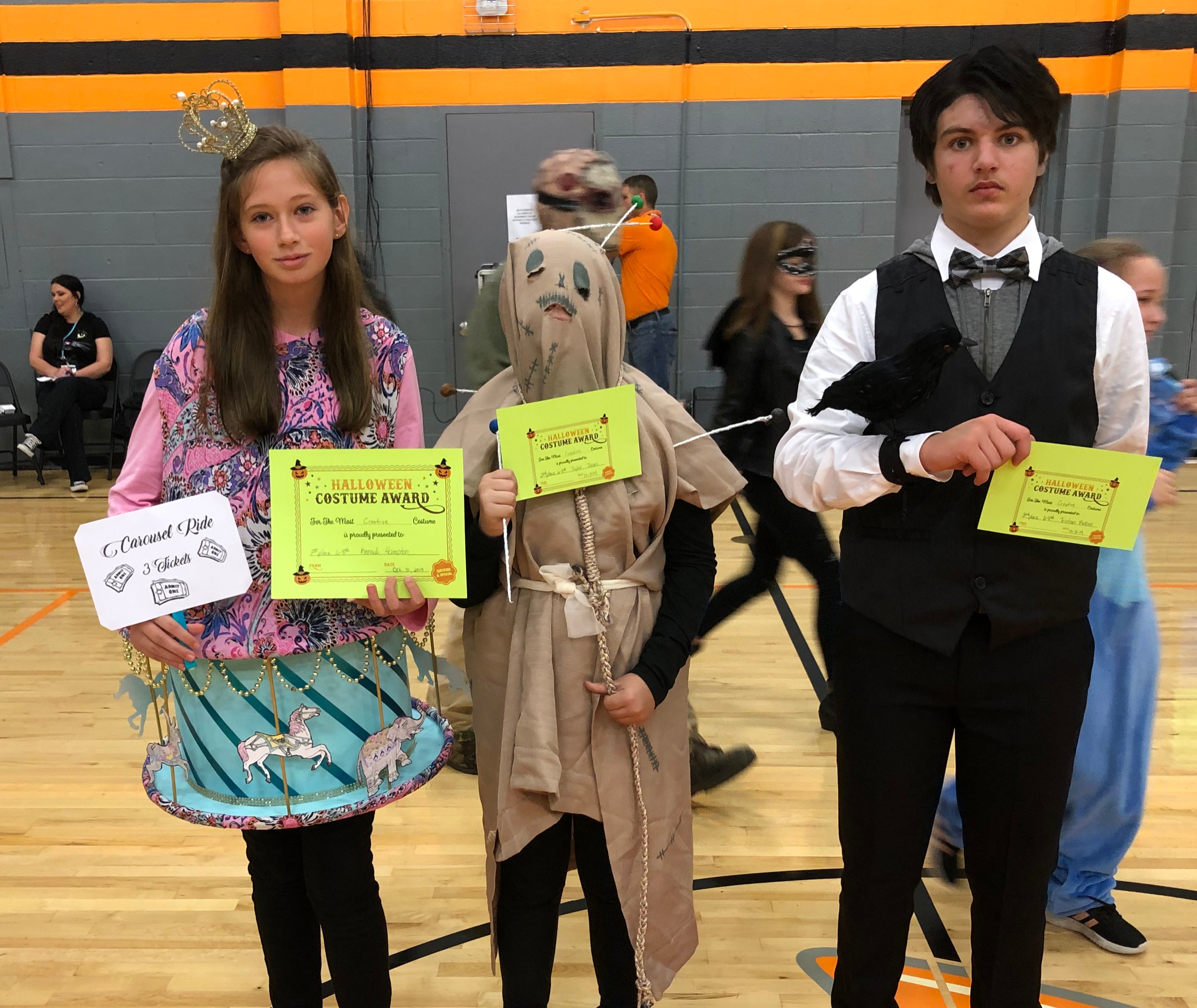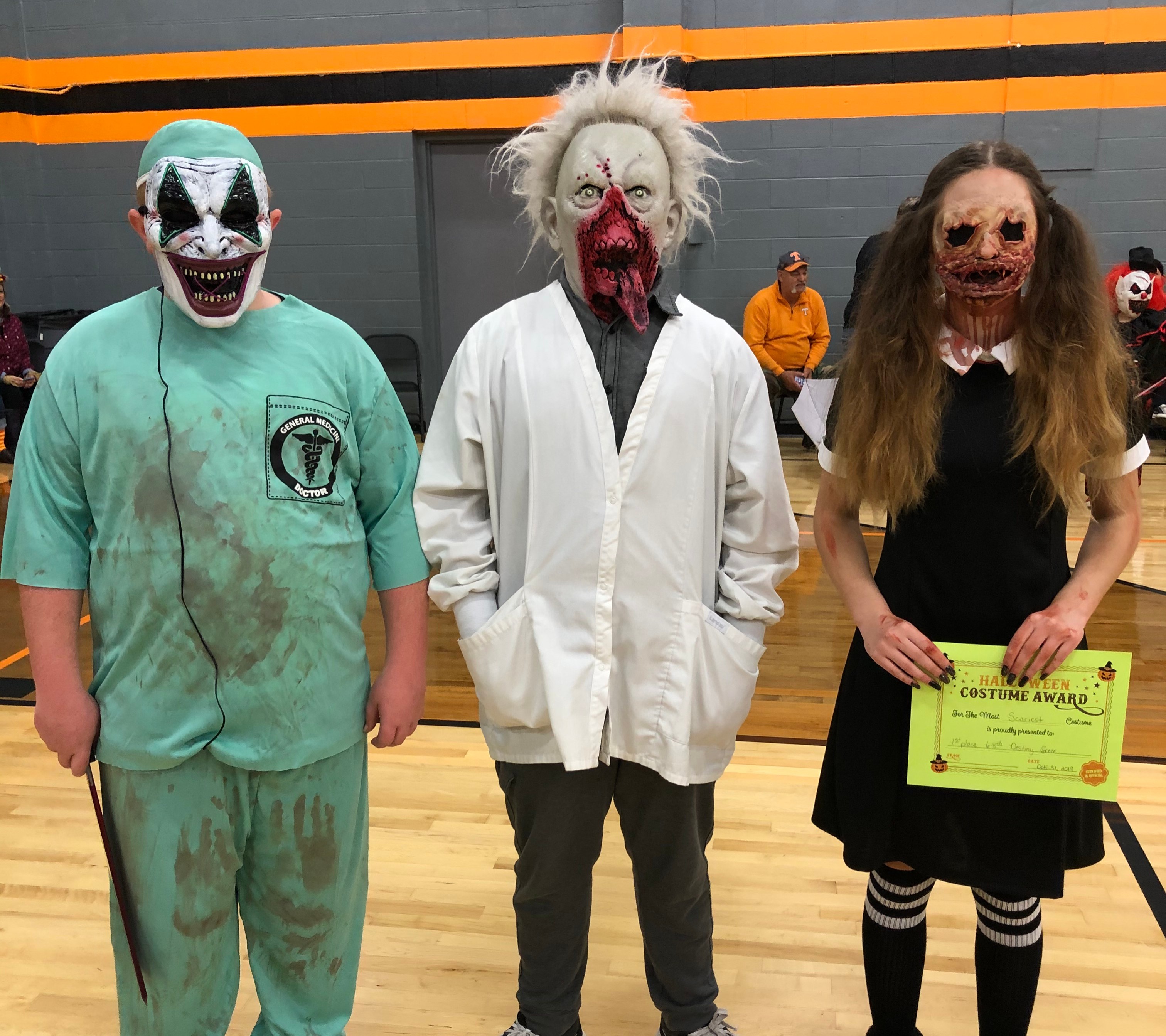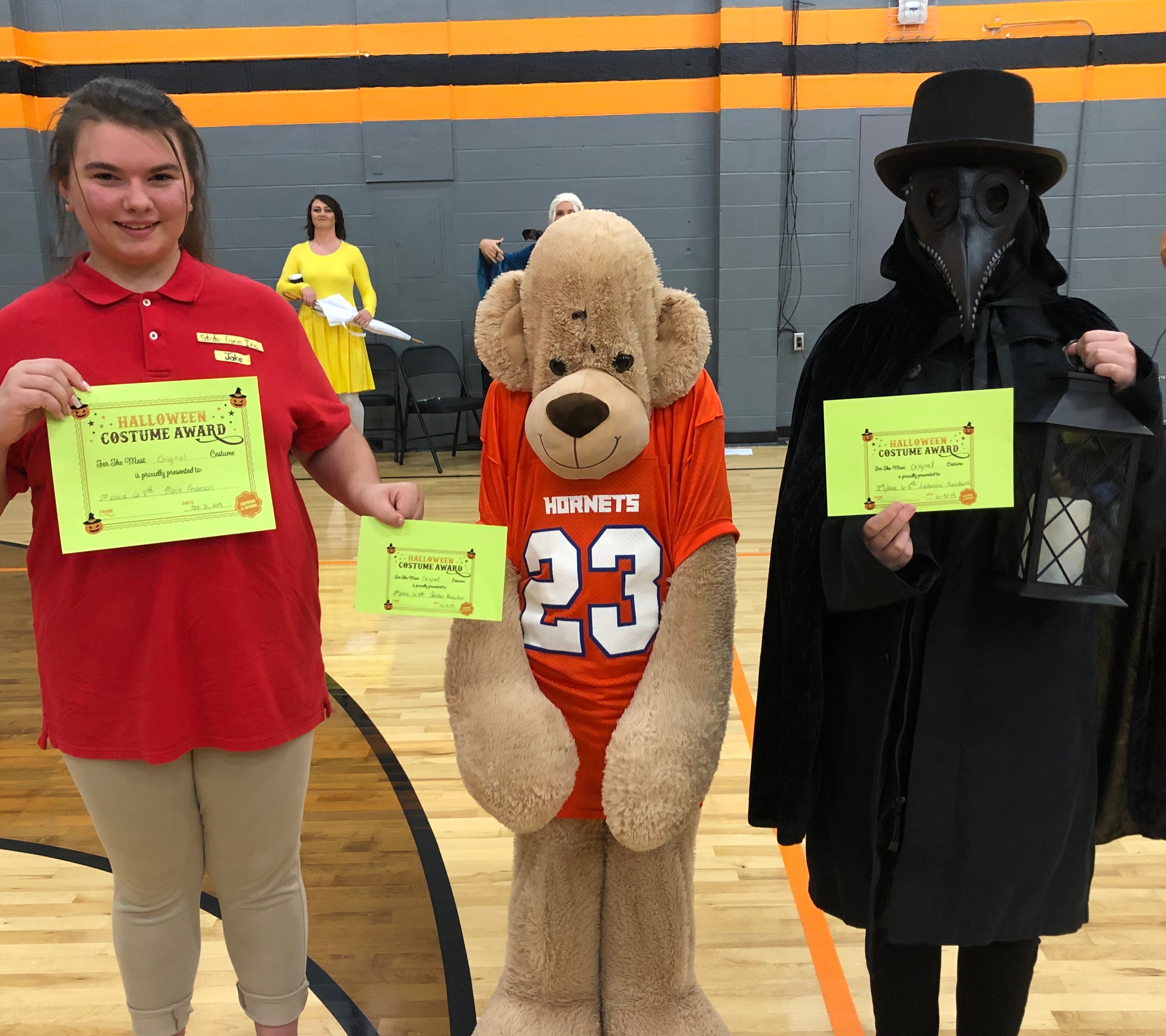 Most Creative Scariest Most Original