"With our hearts filled with gratitude, and our eyes filled with tears, we thank all of our brave service men and women who sacrificed so that we can have a better life, and a free country to call home. Today and everyday, we are thankful for you. Love from the Principal, Faculty, Staff, and Students of Swiss Memorial Elementary School"
School News Article:
On Veteran's Day, we have the opportunity to honor those who have served and sacrificed to preserve and protect our freedom. In an effort to show Veteran's how thankful Swiss Memorial Elementary School Students are for them, SMES Principal Jamie Ruehling and the SMES Veterans Committee offered an art contest with the theme "How can I show Veteran's that I'm Thankful for their Service?"
All of the students' entries were awe inspiring and it was a difficult decision for local Veterans to judge and choose a winner from each division.
Photos: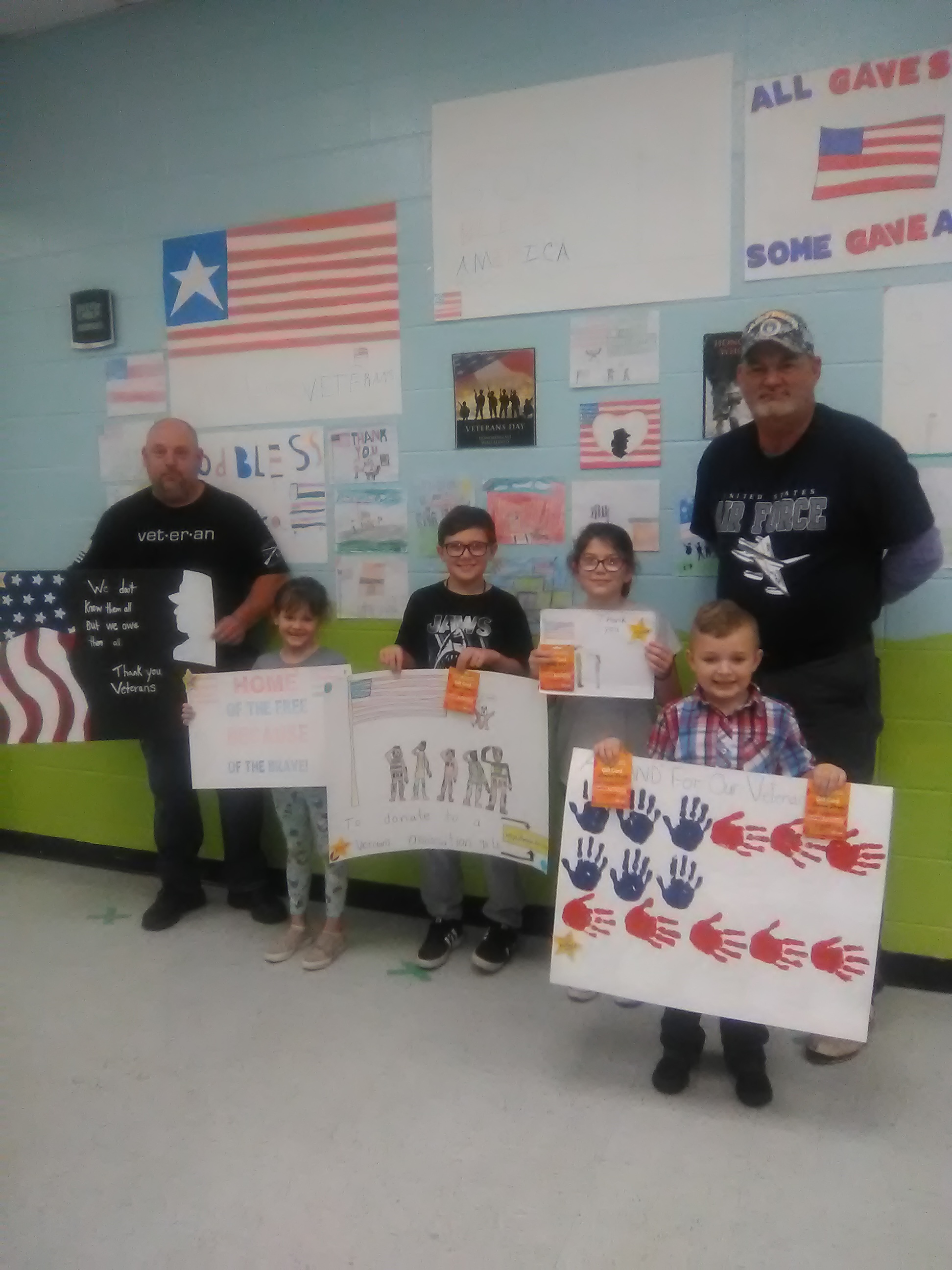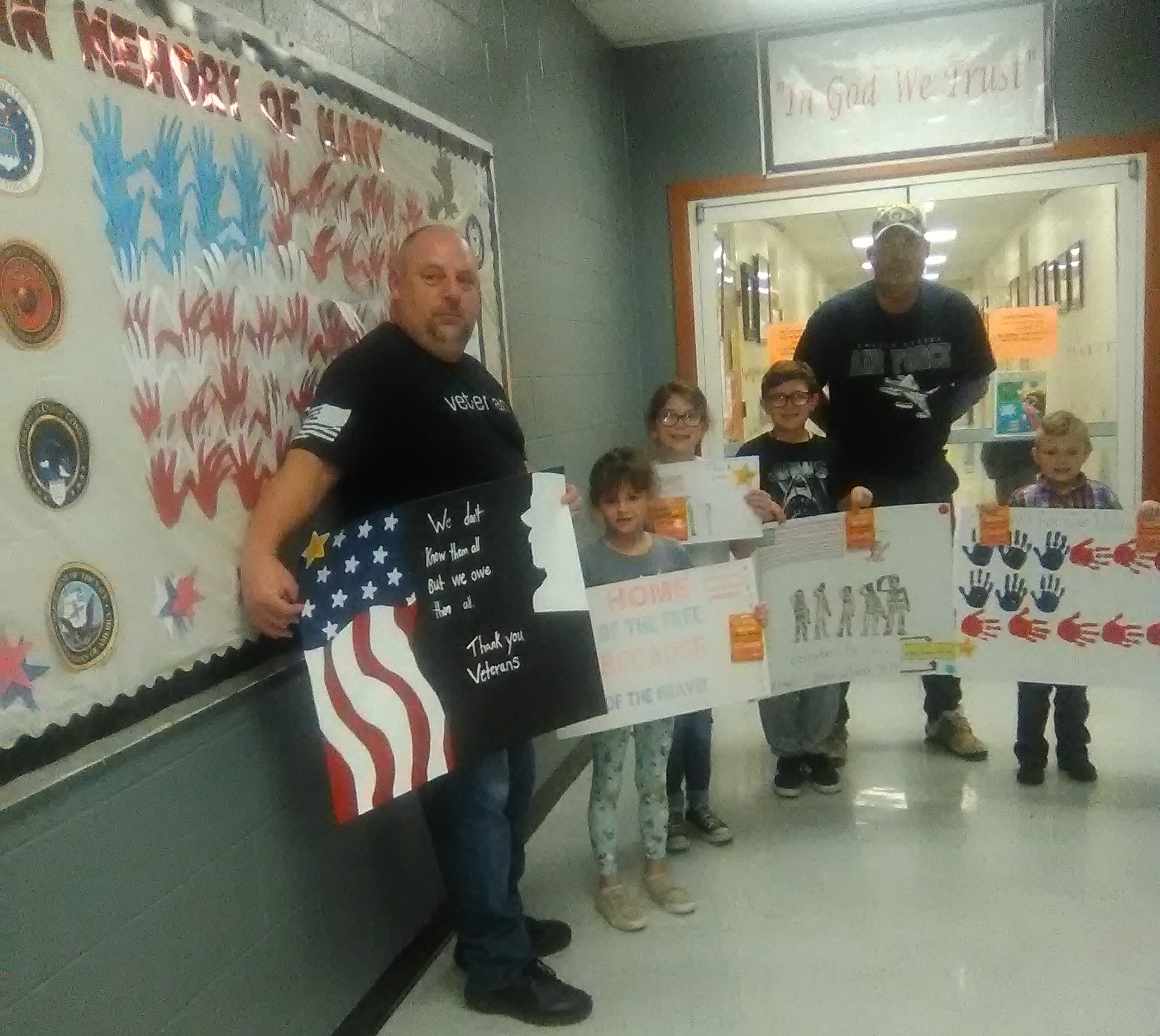 The winners from each division were Gannon Shrum, Kindergarten; Aubree Anderson, Second Grade; Brevin Layne, Third Grade; Trinidy Witt, Fifth Grade; and Grayson Shrum, 7thGrade (not pictured). Local Veterans Chris Grooms and Heath Gunter presented each winner with a gift card courtesy of the SMES Veteran's Committee.
SMES Staff member, Vicki Ruehling wrote the poem and created the meaningful bulletin boards.